Here at TheMoustacheAficionado.com we believe in two things, the power a moustache has over women, and supporting things you feel strongly about. There is nothing we feel stronger about than growing hair on your face for charity. Saying that, a few of our friends, and one of the lads behind this amazing site, let it all hang out more than usual and here are the results. let us know what you think and we might hang out with you at a pub one day.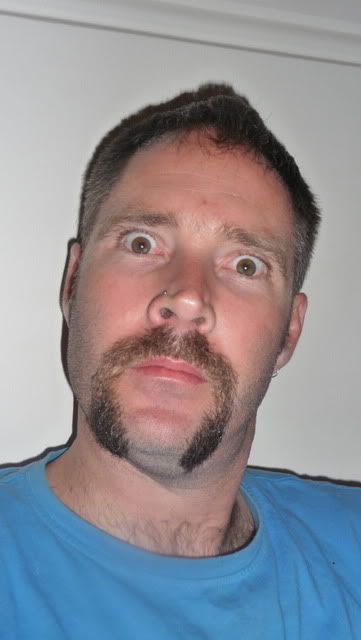 When we asked Allan several questions about moustaches, he replied with the following; "it makes me feel complete and at one with my manhood and being a nasty masculine man", "Tom Selleck has the best moustache in the universe"
Paul answered his questions in such a manor;
"Black Bears are best" "there is no bird with a moustache"
Mo Aficionado Travis "ride of your life" Anderson's attempt at upper lip stardom turned out to be more of a pedophile flavor savor.
Then it turned into good old fashion man fun;